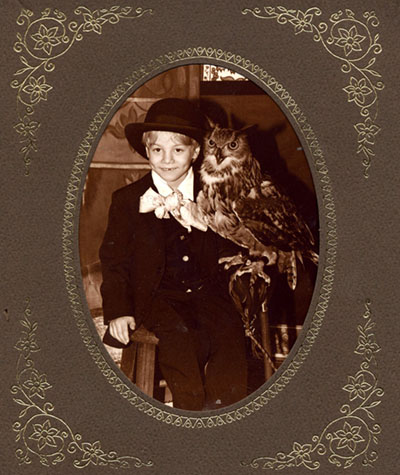 Mrs. Piper's Photo Parlour is located on the Grand Concourse, in our Dickensian London. We offer fine portraiture in period costumes for the discerning palate.
About Mrs. Piper
Anastasia Piper is played by Alwyn L'hoir, who only sometimes laments (and , ahem... currently rectifies) the fact that her name has never been imprinted on the thousands of portraits and photographs that people have taken home with them.
About Alwyn L'hoir
Alwyn studied both the technical and creative aspects of both still and motion picture photography (among other arts) at college. She has worked professionally as a showroom photographer in Las Vegas, Nevada, in the early 80's. It was in the latter part of that decade that she moved to the San Francisco Bay area, where she established Mrs. Piper's Photo Parlour. Eventually, she joined the artistic and overworked Patterson and Sons as crew, where she worked in the art department of their various venues, painting signs and murals. "And a wonderful time was had by all."

An avid photographer, Alwyn, when she is not shooting portraits, loves to record the natural world. Her photographs have been published online and in journals, and also grace many a home and mantle.
A note from Alwyn
I've had the rare opportunity to practice my craft for more than twenty years with some incredible people—performers, entrepreneurs, travelers, all. The producers of the Great Dickens Christmas Fair, along with their 'in hiatus' Renaissance Pleasure Faires, collectively were, (and still are!) the creators and backers of the longest running craft revivals (in the true sense of the term) in the country. This potent combination is merely secondary to being one of the first and longest-running "live-audience-interactive-theater" cum "historical-recreation movements." It has been an incredible honor to record your all too swift presence across my brief stage. I am now photographing my third generation; I remain now, as then, your (er...cough cough) humble servant in bringing your stories to light.
I wish to thank:
Of course, gratitude flows towards: the Patterson Family for their remarkable vision and patronage; the long standing crew, whose seldom sung, yet daily noticed work raises the walls every year; also including my vintage-crew, real-life husband Mr.Paul Holman III, without whose 'gently opinionated aid' (and sincere technical expertise) the raising of these walls would be ever so much harder—and certainly longer! For he and my son, Gaelan, my heartfelt thanks for much love and inspiration; your gentle acceptance of my winter schedule is gratefully remembered. Lastly, but not least, to all of our friends—new and old; thank you for your creative participation and play in the Parlour. It has been an honor to serve. To quote the immortal bard, "All the world's a stage, and all the men and women merely players: they have their exits and their entrances; and one man in his time plays many parts, his acts being seven ages." Here's to our bit part upon the muddy screen called life, caught up in a moment, in a dream called the Dickens Faire. May the merry spirit of Christmas be with you always.

Respectfully yours,

Alwyn L'hoir